CAFÉ ONDER DE OOIEVAAR IN THE HEART OF AMSTERDAM
Café Onder de Ooievaar has been a household name in Amsterdam for more than 25 years.
The café is located in the city center on the corner of Prinsengracht and Utrechtsestraat.
Onder de Ooievaar is a brown café with a wide audience and a remarkably large, robust bar.
The small kitchen serves very nice meals for a reasonable price.
Food, drinks and a nice atmosphere
So many people, so many tastes. Our beers are carefully selected with the aim of satisfying all beer lovers with a wide range.
80 different beers
8 beers on tap
Delicious food
Pleasant ambience
DELICIOUS BEERS
In our cafe we proudly serve our guests the best types of beer, brewed with carefully selected barley, wheat and hops. Check out our beer menu to find out more about our beer range.
Great food, great beer, live sports and wonderful people!
| | |
| --- | --- |
| Every day open: | |
| Monday | 10:00 - 01:00 |
| Tuesday | 10:00 - 01:00 |
| Wednesday | 10:00 - 01:00 |
| Thursday | 10:00 - 01:00 |
| Friday | 10:00 - 03:00 |
| Saturday | 10:00 - 03:00 |
| Sunday | 10:30 - 01:00 |
| Kitchen open till | 17:00 |
Kim Rudbeck
Perfect bar to enjoy a speciaal biertje!
M Arita
After I watched Degawa (Japanese Comedian) visited here on TV show, I came here and the meatball was amazing! Beer was good too and also the staff was so polite. Didn't have to queue to get in which is rare in AMS!

VOW DESIGN
I used it with a stroller! The friendly staff creates a comfortable atmosphere. Meatballs are as good as rumored! If you come to Amsterdam, you should definitely try it.
David Ballard
Excellent cafe/bar in a fabulous location canal-side, and with charming decor, friendly staff, and very reasonable prices. It's clearly a neighborhood spot, and you will feel like a neighbor even if you are just passing through.

Chris Hau
Awesome location and won't find the typical tourists here but more locals. Service may not come with a smile But with their view you will be happy
George Kalogiros
Very warm and cosy pub, very friendly and welcoming staff. It offers quite a variety of beers and drinks and some dishes. Most of the customers seemed like locals that came after their work to enjoy a drink which was quite an experience for us and we felt like we could blend in!
Tiago Pires
Very nice staff and delicious food. The hamburguer is top as the small toast.
Jessica Moore
One of our favorite secret pubs in Amsterdam. Welcoming staff, delicious food & amazing beer selection on tap. Atmosphere is very cosy & nice. Hope it never changes!

Conor Neill
Loads of beers. Great place to enjoy a few and watch the world go by.
Daniel Parvin
Lovely place to grab a beer and some food. Pool table in basement
Kevin Rance
Sit and relax, good beer and staff
Sam C
Tosti is better than a rat blowing a snake! And that's saying something ❤️
Aitor Sotes
Friendly spot with great selection of beer
Christian Collot
Great variety of beers. If you seat on the bridge tables, you can have a nice view on the canal. I'll come back for sure.
Sedat Serttas
Very delicious finger food and good beer they have. They were also very kind and very helpful when I search for a good beer in the menu. I would definitely recommend this place if you want to spend nice time. (was great looking out of wide windows and watch people rushing on the street.)
David Iwanow
A wonderful traditional dutch pub, the burger patty was quite tasty and seemed handmade which was quite refreshing as it felt like a home made burger. The side of fries was quite adequate enough that I could share some with my friends and still struggle to finish them all.
Drew Heimbrock
Great beer selection and staff

Ana
Excelent beer selection. The waitress was the sweetest and she gave us great recommendations. The interior is cute and the soundtrack was amazing: from Tame Impala to Kendrick Lamar. Seriously, perfect for a couple of beers!
Richard Taylor
Friendly, welcoming and knowledgeable staff with a good selection of local and international beers. Nice relaxed atmosphere is welcoming for a mixture of people by day and night, meanwhile the music is pretty good too. Haven't tried any of the bar snacks yet but it looks slightly above typical bruin cafe fayre.

sarahhdoubleh
Loved this bar! Fruit beer was awesome! Can sit outside until 10pm. Staff were friendly. Full of locals so had a nice vibe.
Flash Gordon
Visited here twice and had a pleasant experience both times. Very nice quiet location with a nice seating area outside. Wide selection of different beers and spirits and look to do some nice snacks too! Thumbs up!
Erin Marlyn
It's been 2 years since I was here on this holiday and I still can't stop thinking about this cafe! I always recommend it! Great selections of tea and breakfast as well as incredible service too.
Dariusz G.
Jack Lammerts
Typical Dutch pub just outside the centre of Amsterdam. Has a decent beer selection, and reasonable prices. Owner was a very friendly guy, and who was constantly running from customer to customer, as he was the only staff present the night I was there. Service was a bit slow because of that I but not a big problem.
Russell Trow
Great beer, chilled atmosphere and a friendly owner
Moni Lozano
Great café with amazing beer selection. The cheeseburger is outstanding. Staff is attentive and friendly - definitely my favorite place in Amsterdam

Michael Oryl
Love this place. Great draft and bottle beer selection. Bartender was very helpful. It wasn't too loud, either. Will visit again.
Max N
Super local spot in a quaint part of Amsterdam. The mixed crowd of patrons and comfortable atmosphere make for a reliable cafe experience!
Keith McKinney
My local pub for the 4 years I lived in Amsterdsm. A very friendly environment and they serve local IJ Brouwer 'tji beers there - a hidden gem indeed. I miss my weekend sfternoons there with my dog after a ling walk.
Cleancare Australia
Loved this spot! Made it our 'local' for the short time in Amsterdam. Best burgers on the planet. Really! Great beer selection and the people were friendly. Only disappointment was it wasn't open for dinner. Great location, relaxed here after a long day walking and to meet when separated. Not to far away from the Museumplein and close to the Amstel. Have something to eat here over a beer or coffee! Utrecht straatt is a great area. Ozzie Dutchies
Caitlin Halle
Stopped in for a drink and also had some frites and tosti with cheese and tomato. It was delicious and a very chill vibe. We watched some voetbal with fellow fans.
Alejandro Garcia Trejos
Hein Westerouen van Meeteren
Warm and brown Amsterdam pub with the best gehaktbal in the world. Japanese tourists fly half the world to visit this bar and consume the famous meatball.
Levente Kovács
Cool music, cool people, cheap beer
Fafa
I love this place! Staff is very welcoming and smiling, you can drink good beers and eat delicious food. Try it and you'll see!
Doug Fowler
One of my fave stops in Amsterdam. Good food, good beer selection, nice people. And easy to find.

Tin Cerovac
Walked in to watch a football game, found it very quaint with fast and polite service. They had a big screen brought out for the game as well, so thats a plus.

Robert Stephan
Thank heavens for a real Amsterdam cafe that's not yuppified or 'millennialised' yet. With real Dutch food such as broodje bal or kroket, and Ajax games on the tv. Friendly staff too.

Ingrid
sat on terrace at the front, so good view on everyone passing by which is just great we think. had a good lunch, really liked it, we will certainly by back
Tom Cunningham
A great bar serving good food and drinks in a central location. Both inside and outside seating. A really good old Dutch establishment that's well worth a visit!

Irina Pchelintseva
Cozy atmosphere, fine beer

alejandra rendon parra
The food is amazing ! I love here always !
James Barber
Nice bar, great canal side location
Maarten van der Gaag
Nice beer of the month. Friendly staff and simple but good food!
WiFi is available in our cafe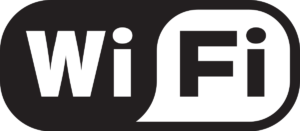 Working at Onder de Ooievaar?
do you like working with us?
Let us know,

CLICK HERE

and fill out the form.
We would like to hear from you.
Share this page with friends